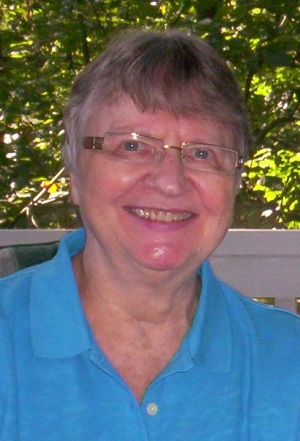 What God Has Joined Together: A Christian Case for Gay Marriage (with David G. Myers, Harper Collins:HarperSanFrancisco imprint, 2005, 2006).  Letha's most recent book. The May 2006 paperback edition has a bonus feature in which the authors interview each other and talk about how they came to the views they expressed in the book. Click here and here to read endorsements from journalists, religious leaders, and others who have read the book.
Is the Homosexual My Neighbor? A Positive Christian Response (with Virginia Ramey Mollenkott, HarperSanFrancisco,1978; revised, expanded edition, 1994).
All We're Meant to Be: Biblical Feminism for Today (with Nancy Hardesty, Word Books, 1974; Abingdon, 1986; revised, updated edition, Wm. B. Eerdmans Publishing Co., 1992).  Honored in the 50th anniversary issue of Christianity Today magazine as one of  "the top fifty books that have shaped evangelicals." These books were described as "landmark titles that changed the way we think, talk, witness, worship, and live."  Commenting on All We're Meant to Be, which ranked number 23 on the list, the editors wrote, "Scanzoni and Hardesty outlined what would later blossom into evangelical feminism. For better or worse, no evangelical marriage or institution has been able to ignore the ideas in this book" (October, 2006).
Men, Women, and Change: A Sociology of Marriage and Family (with John Scanzoni, McGraw-Hill, 1976; 2nd edition,1981; 3rd edition, 1988).
Sexuality (Commissioned by the Westminster Press as part of their Choices: Guides for Today's Woman series, 1984).
Sex Is a Parent Affair: Help for Parents in Teaching Their Children about Sex (G/L Regal Books, 1973; Updated revised edition, Bantam Books, 1982).
Sex and the Single Eye (Zondervan, 1968; reissued under the title, Why Wait? By Baker Books, 1975).
Why Am I Here? Where Am I Going? (Revell, 1966).
Youth Looks at Love (Revell, 1964)